U2 are the perfect example of how a rock band can have a long-lasting career, keeping the creative impulse alive, enjoying the journey together and making a positive impact on fans all around the world.
Bono, the Edge, Adam Clayton and Larry Mullen are not only members of a succesful band; they are linked by a strong friendship that has endured the years. These four Dubliners are one of the greatest artistic and human partnerships in rock history.
Music and Politics: Getting the Message Through
Older fans will remember U2's performance during Live Aid in 1985, one of the first mega concerts that had been organised to help fight third world countries' hunger issues. The band has always been very active in raising public awareness about poverty, address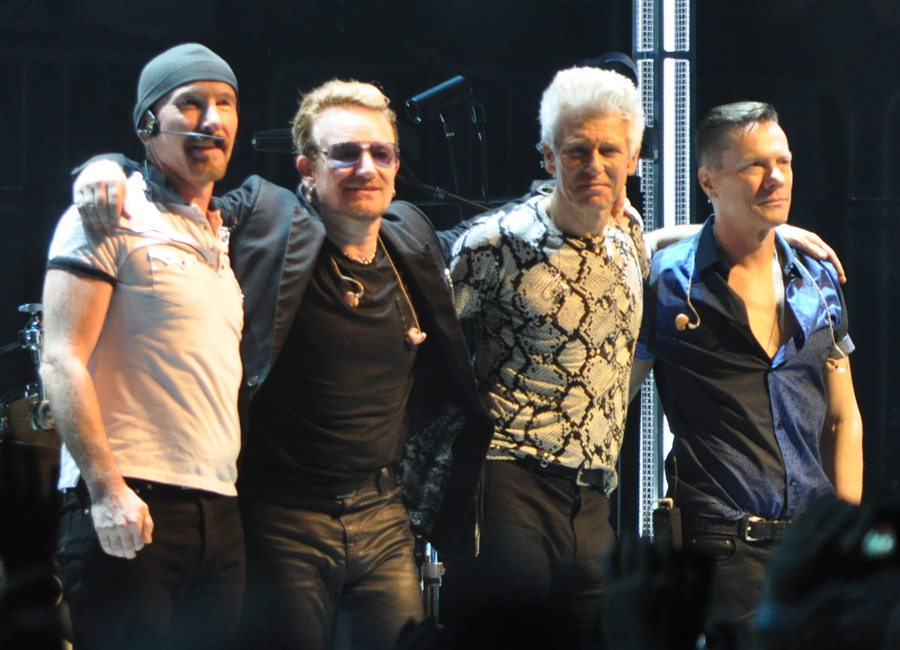 ing wealthier countries and urging them to play their role in helping to solve these issues.
Also, they are supporters and spokesmen for organisations such as Amnesty International. In several cases, they even acted as mediators, trying to open a dialogue with authorities about focussing their attention towards the problem of political prisoners. Their message of universal peace and tolerance is strongly present also in U2's lyrics. Songs such as Sunday Bloody Sunday are openly against violence and repression of freedom.
Even so, many songs are incredibly intimate and non-political at all. The force of their music makes everything that they do, every concert they play and every record they release, a way to reflect about ourselves, our place in the world and how we can give our contribution to make it a better place. Just as they did.