RHCP started hitting the music scene back in 1983, playing a distinctive and utterly new mix of hardcore funk, metal and rap. Helped by their explosive stage presence and witty writing style, they built up a consistent fan following and sensational success. Since then, their music naturally evolved, eventually becoming more melodic and introspective.
Band Members
Flea's funky bass and Chad Smith's powerful drums have created what is considered one of the best rhythm sections in rock music. Anthony Kiedis, the singer and frontman, has developed his own writing style, delivering lyrics focussed on love and relationshi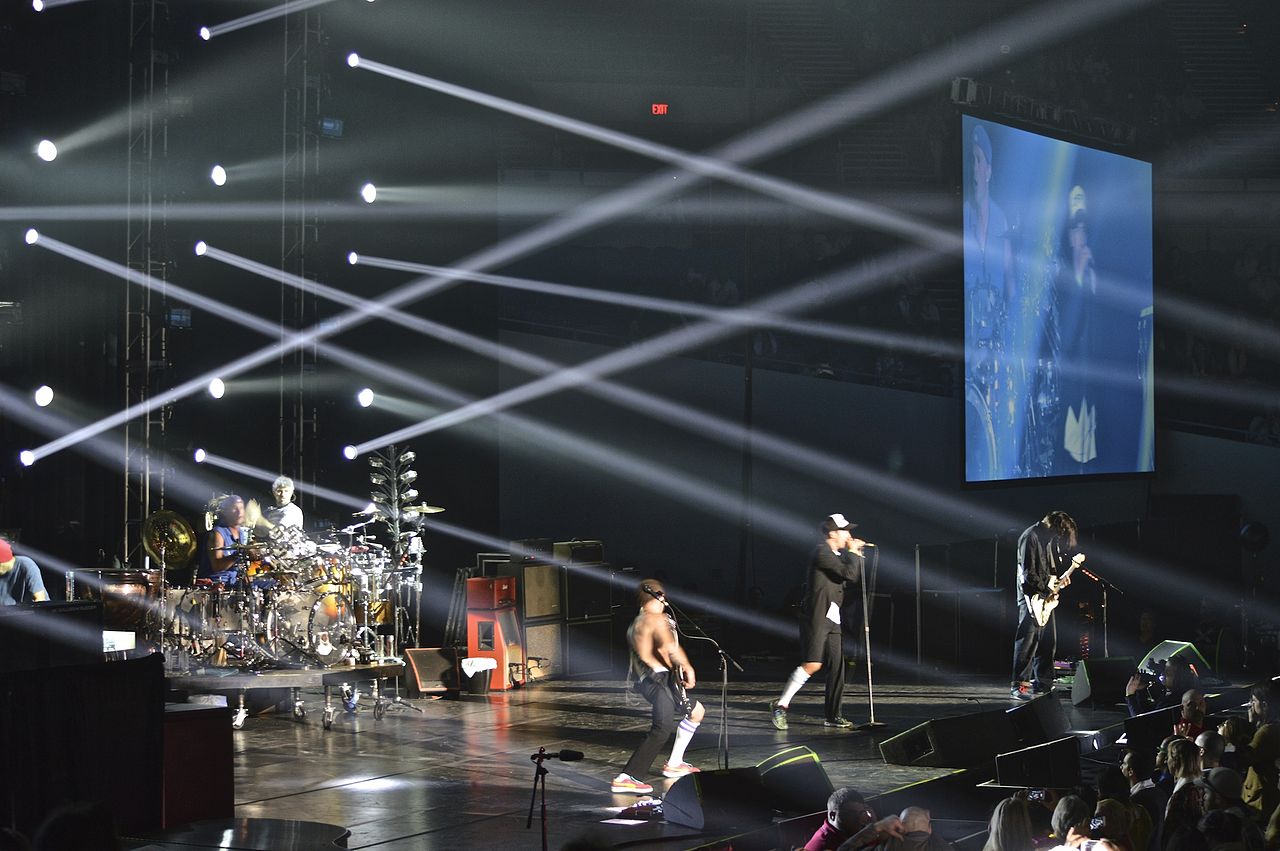 ps, often seen through the eye of a present (and then past) drug addiction, used as a metaphor of modern society's most troubling issues.
RHCP have tragically lost their first guitarist, Hillel Slovak, to a drug overdose. But when John Frusciante took his place, his undeniable talent created the perfect match that made the Peppers once and for all the grooviest rock band around for many years.
Californication, By the Way, and Stadium Arcadium
These three albums that were crucial for the Peppers' musical career have an essential thing in common; they were produced by Rick Rubin, who played an important role in shaping the Peppers' distinctive sound.